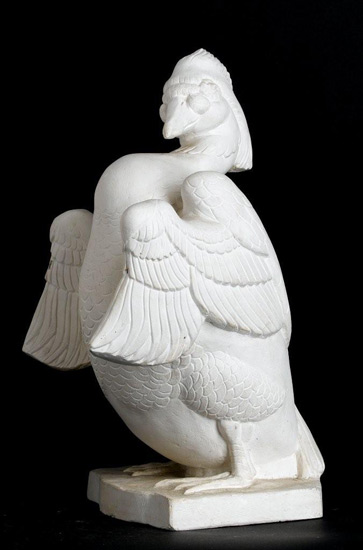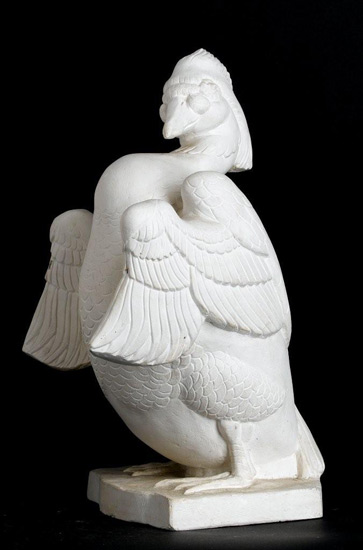 James Woodford (1893–1976):
Pelican, 1951
Framed (ref: 941)

Original plaster maquette,
20 in. (51cm.) high
0 x 0 in. (0 x 0 cm)
See all works by James Woodford plaster sculpture farms/domestic animals Highlights of 20/21 Art Fair
Provenance: acquired directly from the artist's son
Literature: James Woodford, Heraldic Sculpture and the Work of James Woodford, Ipswich 1972

He was one of the most distinguished sculptors of his generation and exhibited over 150 works at the Royal Academy between 1926 and 1970.
He produced public sculptures in Britain and thoughout the British Commonwealth - Ceylon, Delhi, Port of Spain and Swaziland as well as the Royal Coat of Artms for British Consulates.


Woodford is best known for The Queen's Beasts – a set of ten heraldic statues depicting the genealogy of Queen Elizabeth II commissioned for the 1953 Coronation. The originals, which were 6 feet high, cast in plaster, were gifted to the government of Canada, but Portland Stone replicas commissioned in 1958 are permanently on display outside the Palm House at Kew Gardens.