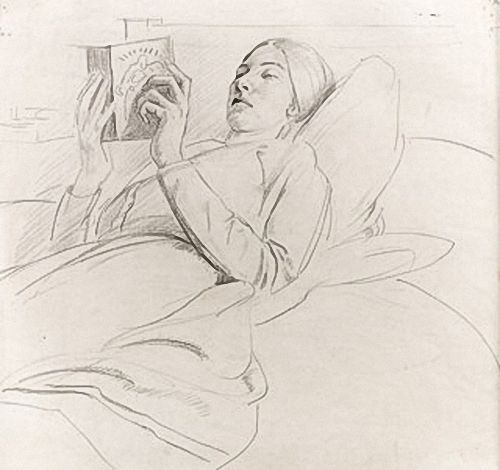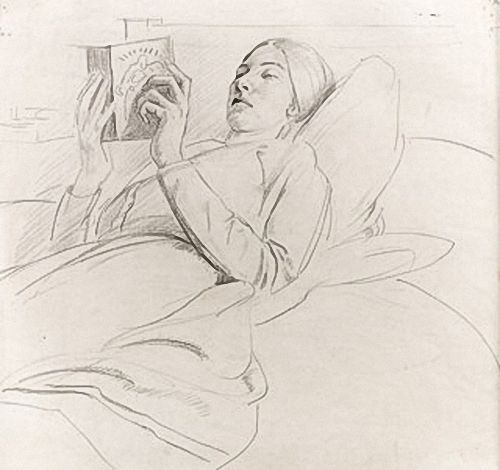 Colin Gill (1892-1940):
Portrait of Winifred Knights reading, circa 1921
Framed (ref: 58)
Pencil on paper, 10 x 10 in. (25.4 x 26.6 cm.)

See all works by Colin Gill pencil Colin Gill
Provenance: Winifred Knights; thence by descent

Winifred Knights was one of the Slade's most striking beauties. Fellow Slade-trained artists Mason, Gill and Monnington all fell under her spell.

Gill's drawing can be dated to between December 1920 and May 1921, the period during which he painted her portrait in his celebrated Rome masterpiece, Allegory.