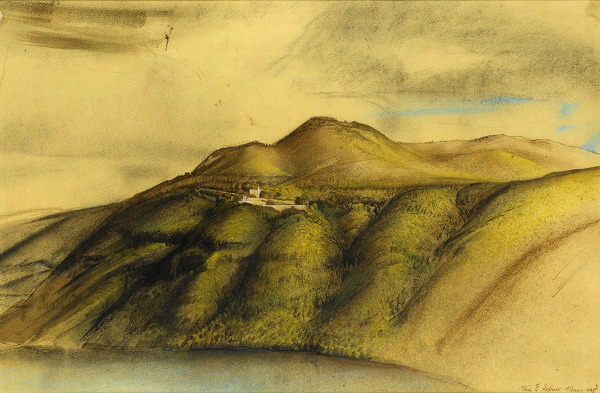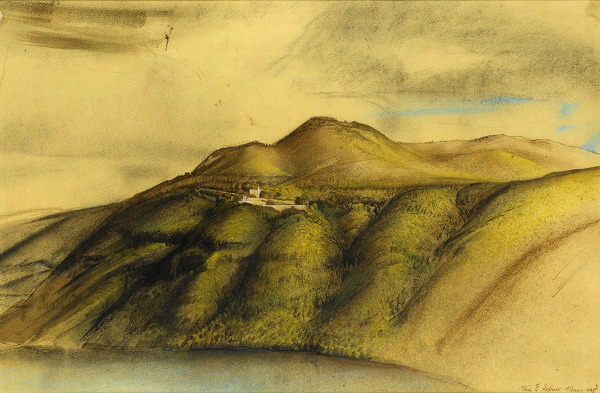 Hover over the painting to magnify (there may be an initial delay while the magnified image is loaded)
Alan Sorrell (1904-1974):
The Lake of Albano and Monte Cavo, 1928
Unmounted (ref: 3762)

signed and dated 1928, ink, wash and pastel on paper,
33 x 49 cm (13 x 19 1/4 in.).
See all works by Alan Sorrell ink pastel Seventy-seven pictures by Alan Sorrell
Provenance: The Artist's Family
This landscape was used as a study for the background of The Artist in the Campagna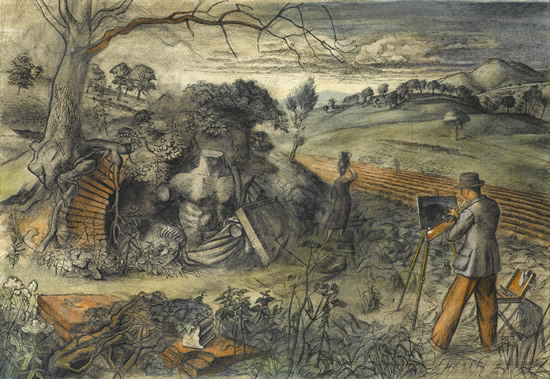 Monte Cavo, or less occasionally, "Monte Albano," is the second highest mountain of the complex of the Alban Hills, near Rome, Italy. An old volcano extinguished around 10,000 years ago, it lies about 20 km (12 mi) from the sea, in the territory of the commune of Rocca di Papa. It is the dominant peak of the Alban Hills.