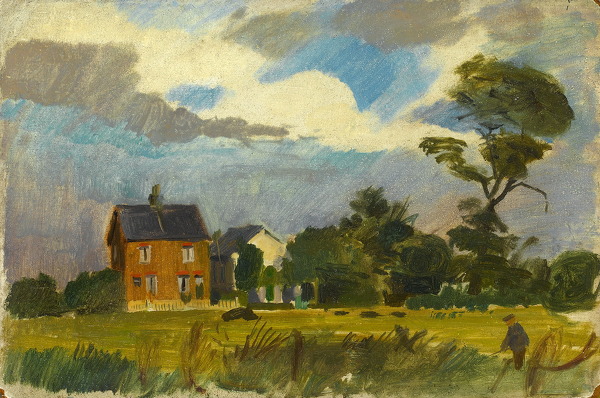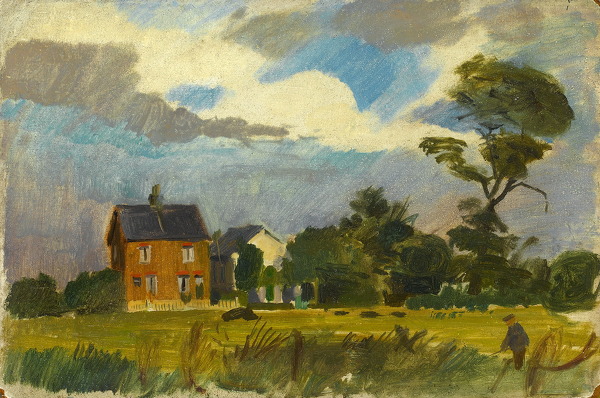 Hover over the painting to magnify (there may be an initial delay while the magnified image is loaded)
Alan Sorrell (1904-1974):
The Artist's House and Studio, Thors Mead, Essex, circa 1947
Unframed (ref: 3751)
Oil on board,
10 x 15 in. (25.5 x 38.2 cm)
See all works by Alan Sorrell oil panel houses landscape men trees Seventy-seven pictures by Alan Sorrell
Provenance: The artist's son
Literature: Sacha Llewellyn & Richard Sorrell (ed), Alan Sorrell; the Life and Works of an English Neo-Romantic Artist, (Bristol: Sansom & Co.) 2013. illustrated p 170.
Dating to the time of Sorrell's second marriage, this sketch en plein air shows the artist's new home at Dawes Heath, where he created a studio in the disused Chapel visible the composition.